BCL TSURURI Blackhead Remover Pore Cleansing 发热温感去黑头洁面膏 55g
Tsururi Black Head Removing Cream Ghassoul works by permeating pores and extracting impurities with Moroccan ghassoul, salt and charcoal scrub action. Rid skin of dead top layer that causes roughness and dullness to reveal skin that is super smooth and supple. The deep cleansing is especially effective to clease and smooth nose, chin and between eyebrows.
Dirt permeating ingredient: Moroccan ghassoul clay Particle activating carbon and keratin care ingredient: Andes salt Top skin layer softening ingredient: Grapefruit extract Be amazed by the amount of dead cells and impurities that will roll off your face. Because this is formulated as a paste, it is easy to apply and you will not need to apply much pressure to gently rub off the dead skin layer. Formulated with the following ingredients for soft smooth skin: Moisturizer: Hyaluronic acid Na, Rosemary leaf extract Skin tightener: Witch hazel leaf extract, Mint leaf extract Sweet and tart fragrance of citrus.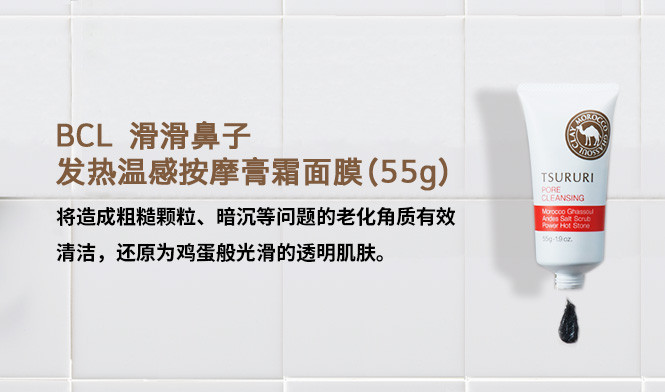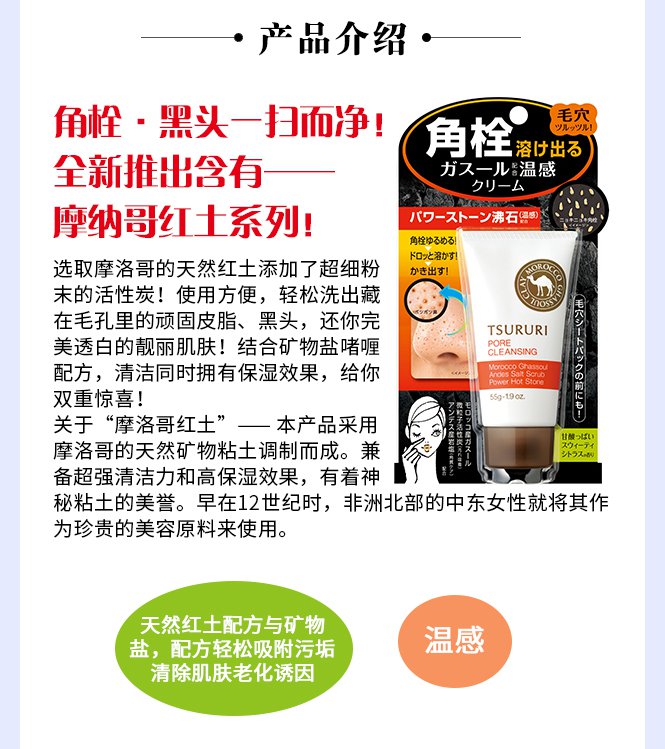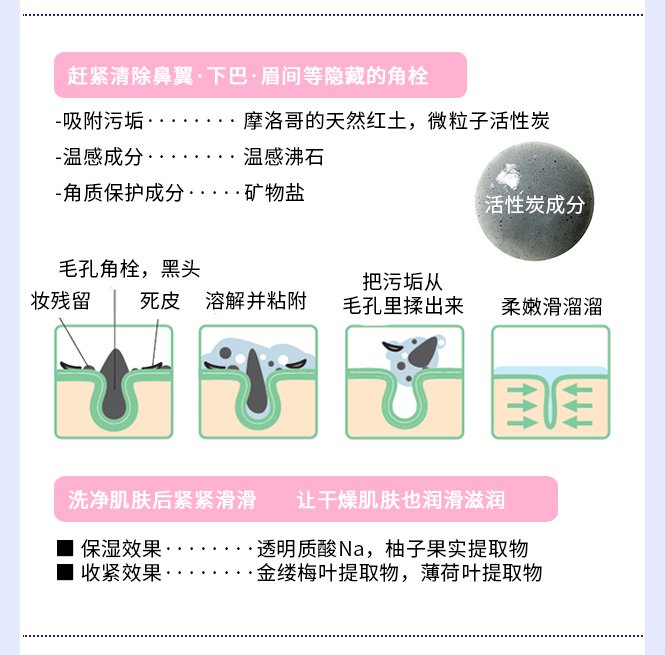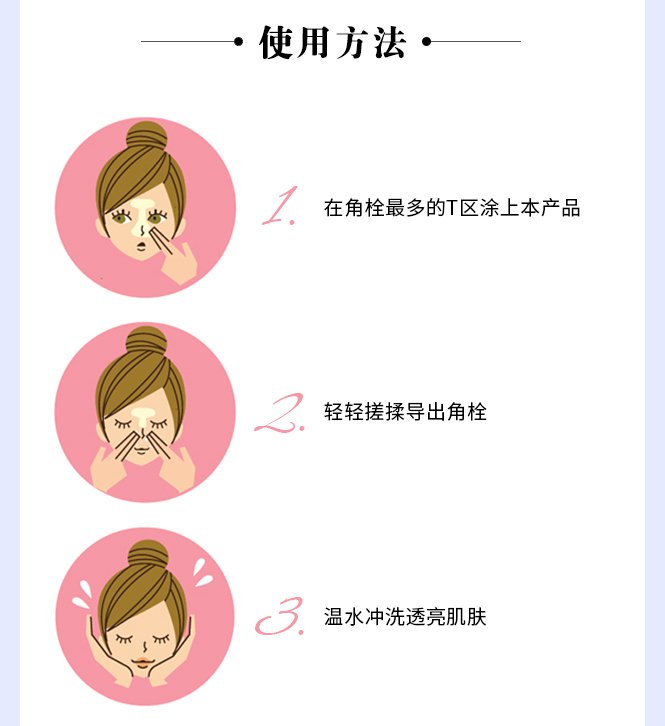 ---
We Also Recommend